About Restaurant Website Development & Solutions
We think that creating a comprehensive web design service is especially important for restaurants that want to enhance their ability to provide services through effective, useful, and appealing websites. to enhance the trust and usability of the websites for our clients. We integrate every component required to create an all-inclusive web product on that website. We assist our clients in developing websites that are rich in user-friendly features because we are pioneers in the industry of web development. The goals of the organization are readily achieved since we customize our services to meet the needs of our clients while adhering to the rules set forth by the search engines.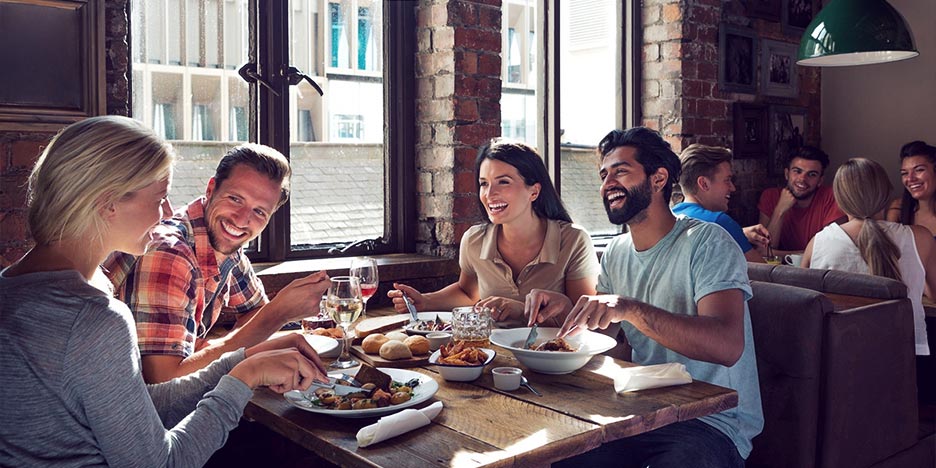 Why need Restaurant website?
The usage of tablets, cellphones, and PCs in the present era makes it simple to access the internet while on the go. Online reservations for restaurants and information searches are both possible. In the current environment, a restaurant's survival and expansion are all but impossible without a suitable website. Every restaurant needs to have a professionally designed virtual presence in order to be more competitive. At Logictex, we are committed to creating web designs that are both functional and appealing. The website's architecture was created to accommodate the needs. Our websites are flexible, intuitive, straightforward, and dependable. Our team offers thorough training so that our clients may administer their own websites with ease.
A profitable website for your restaurant
For any restaurant to thrive and be successful, having a decent web design is seen to be important. Customers are becoming more demanding and constantly searching for different solutions that may be obtained instantaneously, without having to wait. We at Logictex IT Solutions choose an appropriate design, incorporate the required features and services, choose the best images of our customers' restaurants, and create an appropriate website with a slower loading time all with the knowledge that the first impression that visitors have of our customers' websites leaves a lasting impression. Our success comes from assisting our clients in expanding their businesses by creating websites that are efficient and priced very affordably.
How it works
Send us the details about your restaurant, the items on the menu, the links to your social media pages, and the URL of your existing page.
You can expect your new website to be published in a few days from now. It goes without saying that you will get a chance to review it before it is released.
We connect your domain name (example, restaurante.com) and your new website will be online!
Monthly Licensing Fees
Limited Flexibility
Lack Of Ownership
Industry Needs Not Met
Limited Reporting Tools
Costly Customizations