Enterprise Resource Planning
Streamline business processes & enhance cross-organizational data sharing and collaboration with custom ERP software.
Software designed specifically for the needs and requirements of a particular industry, such as custom enterprise resource planning, improves workflow efficiency, simplifies data administration, and collectively connects corporate operations.
Organizations may increase the productivity of all of their routine business operations, such as project management, accounting, order fulfilment, and more, by creating custom ERP software. The advanced automations and integrations used in the Logictex custom ERP software systems have been shown to efficiently consolidate data and streamline corporate processes.
Run your services business better with your own ERP
A single, affordable solution to manage your entire small business – from accounting and financials, purchasing, inventory, sales and customer relationships to reporting and analytics.
Organizations which use custom ERP software are able to lower their operational costs by streamlining business processes and integrating systems.
We started the project with the analysis of the customer's requirements and everyday activities in the company, which consequently detailed in the functional specification. After the system was deployed on our and customer's servers, we proceeded with the improvement of the overall functionality and the development of custom ERP management software modules, such as: Purchase, Engineering, Shipping and Sales. The modules were developed and tested one by one to ensure their faultless support of company workflows and logical interaction with the entire ERP system. Upon the customer's request, we also developed a custom mobile application Inventory Management for the warehouse staff.
ERP Modules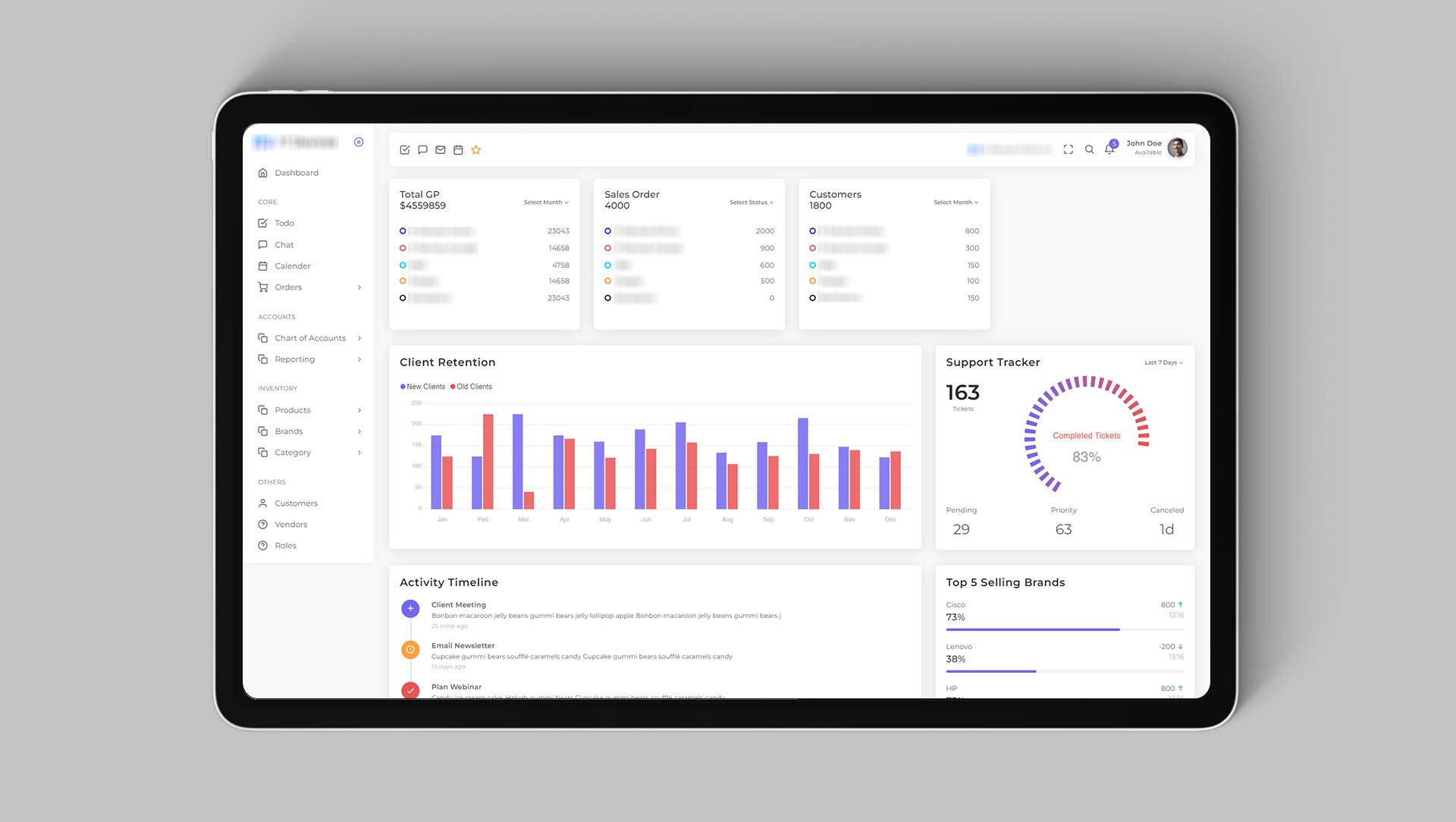 Our work benefits
By developing custom ERP software, organizations are able to improve the efficiency of their day-to-day business activities including project management, accounting, order fulfillment and more. The custom ERP software solutions developed at Orases have been proven to effectively consolidate data and streamline business processes through advanced automations and integrations.
In essence, an ERP assist firms in changing the way they run their operations through a unique fusion of intelligent process automation and reliable information management solutions that make important insights accessible throughout your business as applicable.
Through smart automations and system interfaces, firms are able to access real-time information and increase internal efficiencies by creating the appropriate type of custom ERP software solution.
Although off-the-shelf ERP software may initially appear to be less expensive than custom ERP software, firms that choose for off-the-shelf solutions sometimes end up paying more money over time as their needs for extra features and integration requirements increase.
Fees for Monthly Licensing
Very Little Flexibility
Missing Ownership
Unmet Industry Needs
Insufficient Reporting Tools
High-Priced Customizations