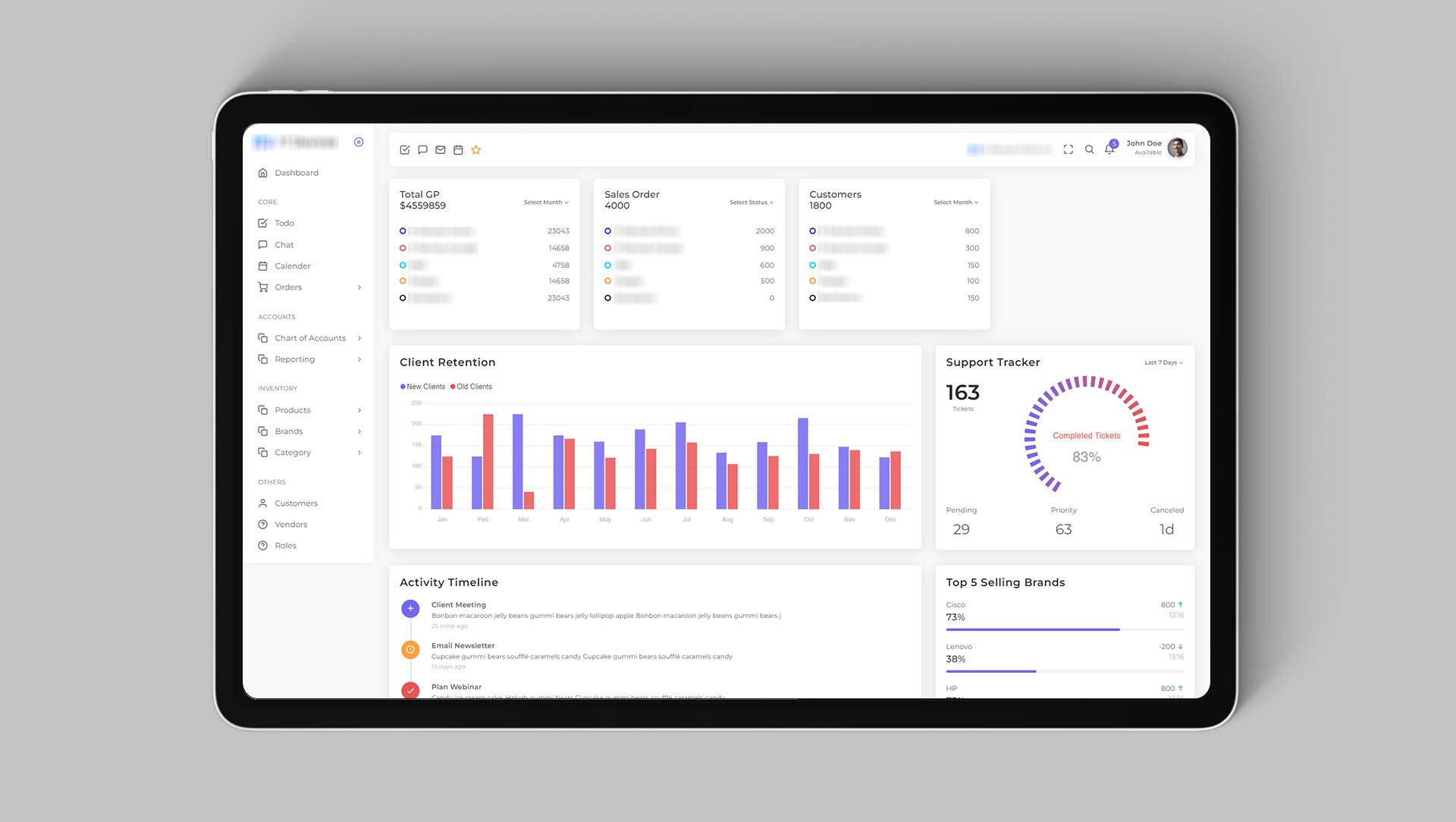 Enterprise Resource Planning
IT Devices Online, Inc. is a leading ecommerce platform in IT Hardware for the USA and international markets. The overall business process in the company from design up to end-product delivery to consumers involves participation of many people.
IT Devices Online decided to use a Custom ERP software development to simplify resource and task management across business departments.
The online application, created by a different IT provider, ultimately fell short of customers' expectations. As many crucial processes are currently carried out through ERP, the client was concerned about hastening the roll-out of the finalized version to end users.
How we helped
We began the project by analyzing the needs of the client and routine business operations, which ultimately resulted in a functional specification. We continued with the creation of the bespoke ERP software modules for Purchase, Shipping, and Sales once the system had been set up on our servers and those of the customer. To assure their flawless support of business operations and logical interaction with the complete ERP system, the modules were designed and tested one at a time.
ERP Modules
Customer Service
Finance
Purchasing
Sales
Shipping
Administration
Warehouse
Inventory
Category
Custom ERP Development